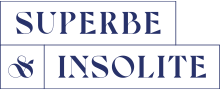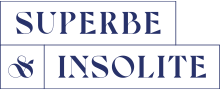 SUPERBE & INSOLITE

"Superbe & Insolite" (Superb & Unusual) is a temporary exhibition bringing together artworks and artefacts from 32 museums in Anjou (Maine-et-Loire, central France).
Built like a vast cabinet of curiosities, it brings together treasures from geological times to the present day. Neolithic ax, Puppy by Jeff Koons, whale penis, Ming ceramic, lepidodendron fossil, "Le Pou du Ciel" plane and more than a hundred other objects interact under the arches of the Collegiate Church of Saint-Martin, a masterpiece of Carolingian architecture.
CONCEPT
In front of the great variety characterizing this exhibition, I proposed to create chimeras composed of heterogeneous objects.
The resulting strange objects unify the collection in a coherent and fantastic whole, as well as initiate a visual game that invites visitors to make use of their imagination.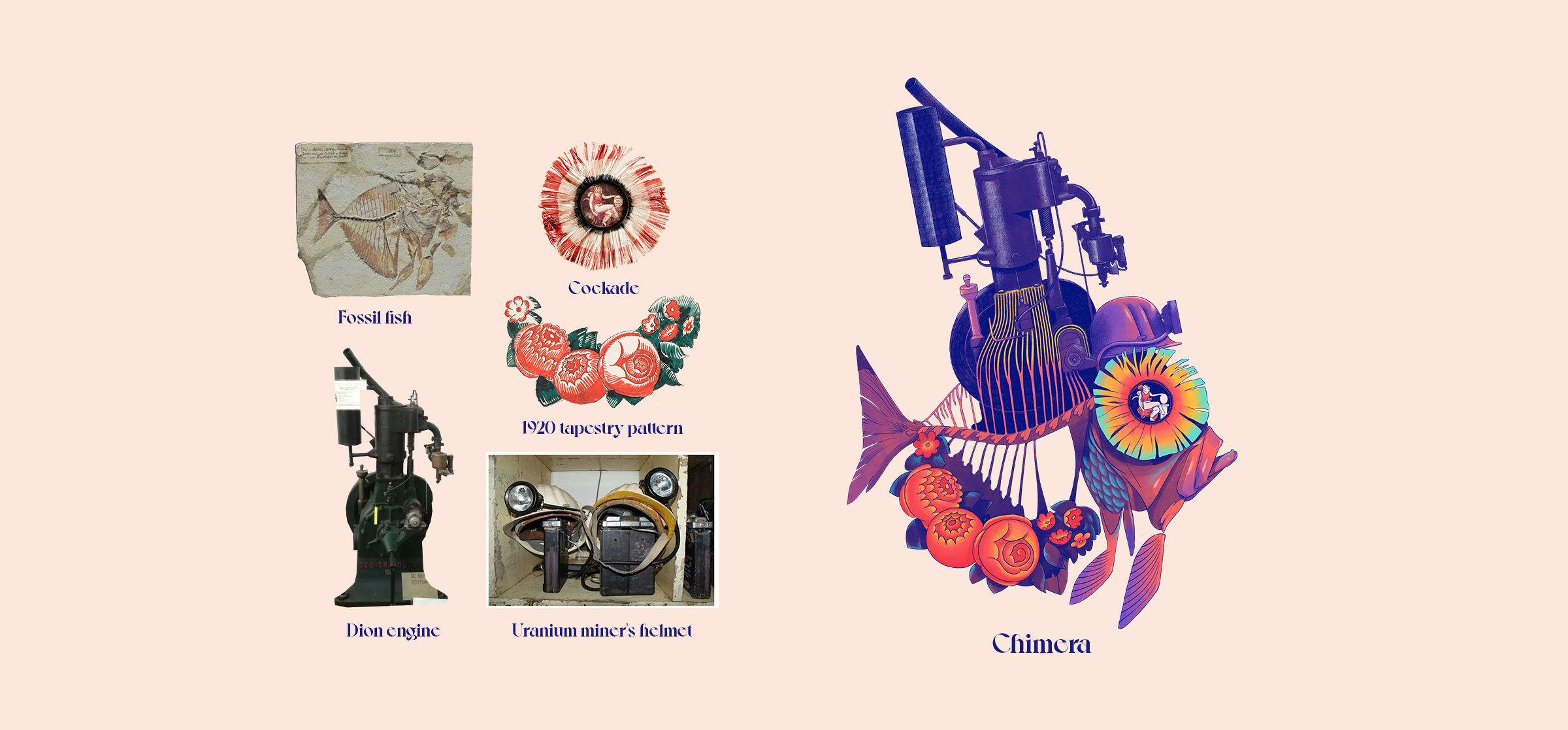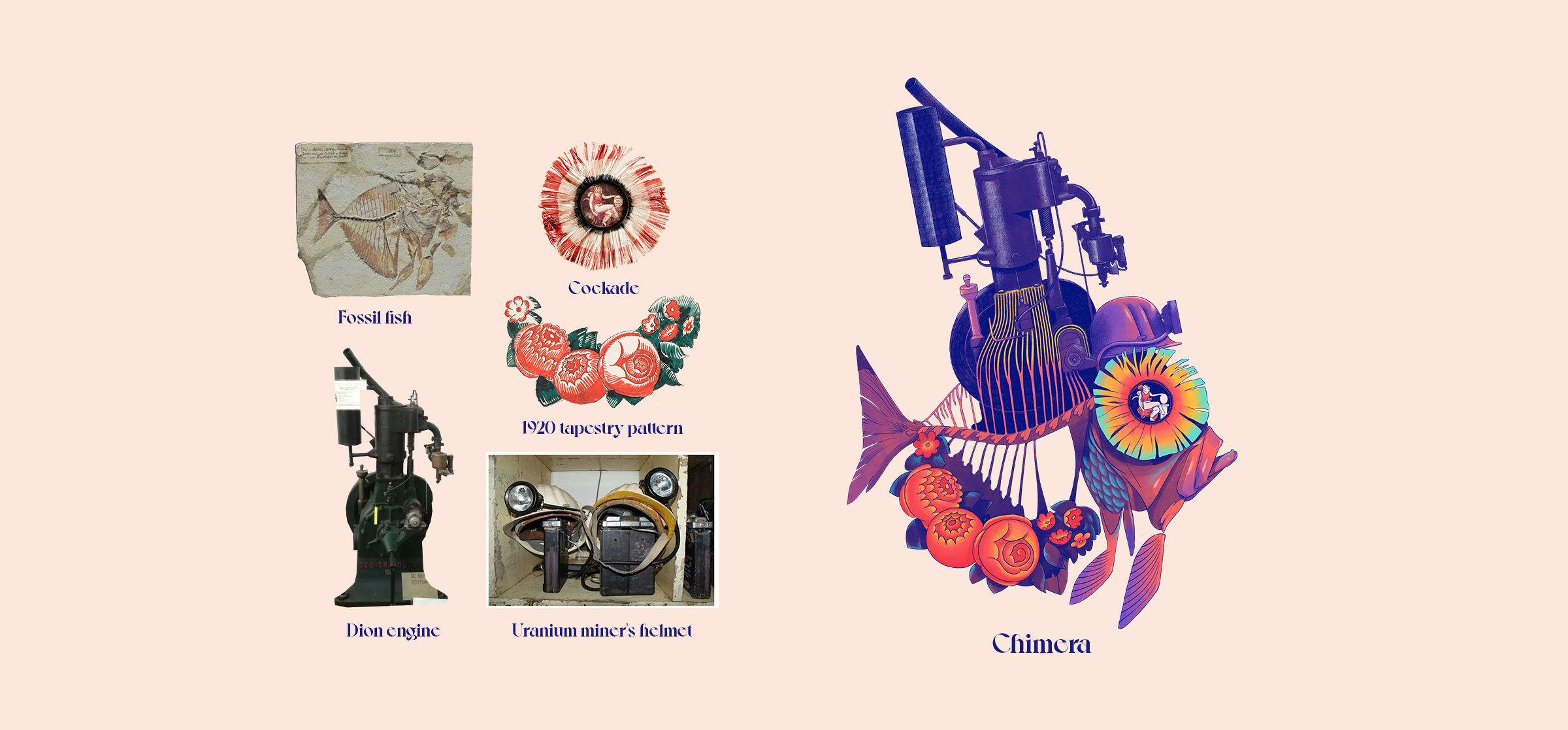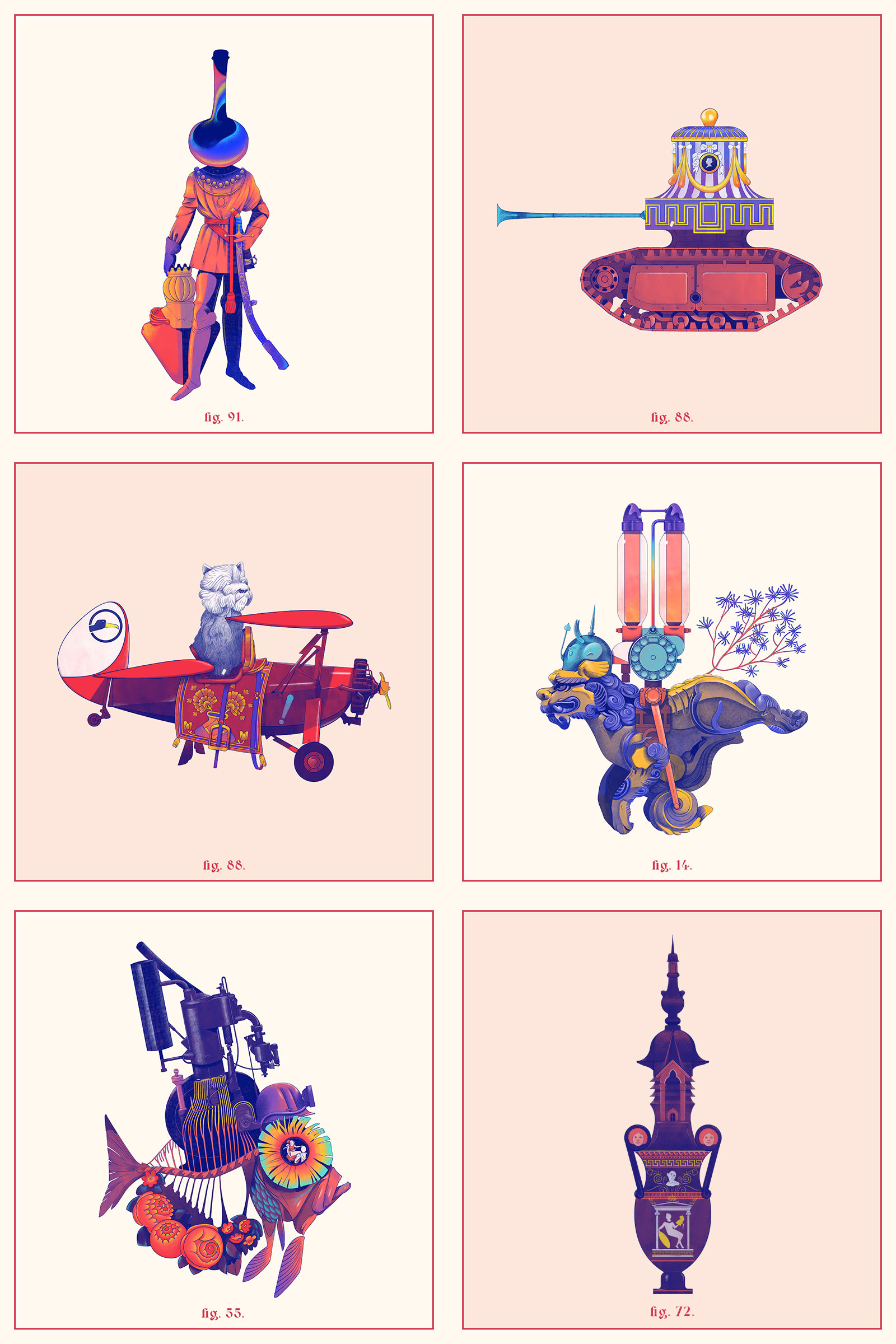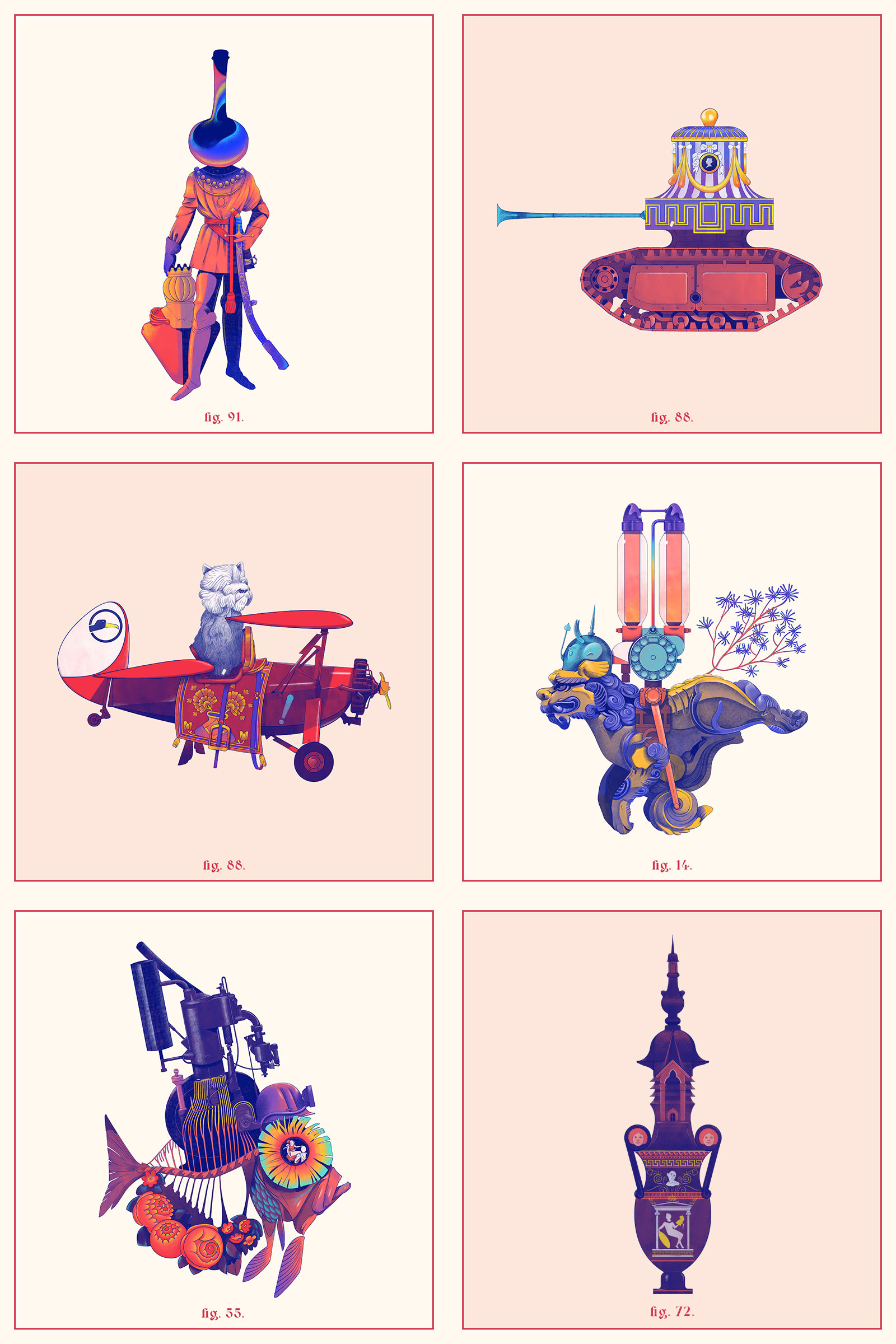 ARCHITECTURE & GRID SYSTEM

To echo the concept of cabinet of curiosities as well as the atypical architecture of the Collegiate Church of Saint-Martin, I used Carolingian architectural motifs to create a modular grid of niches and alcoves. In addition to the fact of inking the collection in a place, it gives the whole a feeling of profusion and dynamism, while allowing flexible adaptation to all formats.